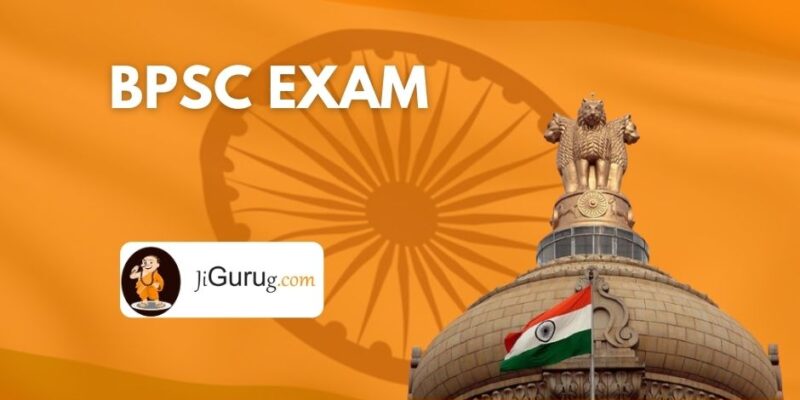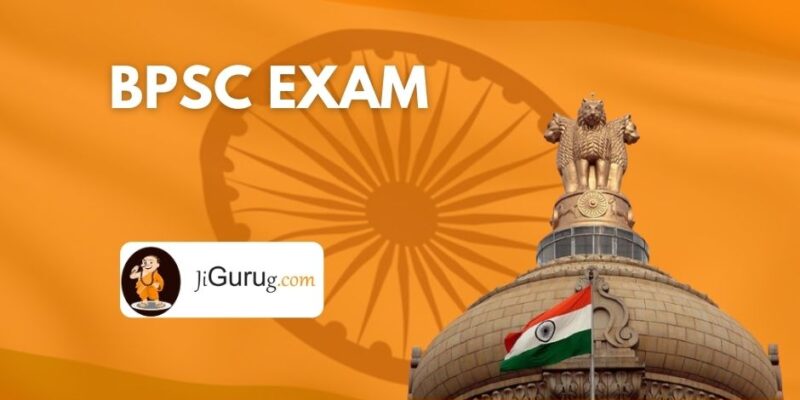 BPSC Exam 2020 – Exam Date, Vacancy, Answer Key & Website
The Bihar Public Service Commission regularly conducts the exam to recruit candidates for the available vacancies in the state administration. You can find the exam pattern of BPSC in the official website and the details will be regularly updated via advertisement and alerts. This article will let you know everything about the BPSC exam and the information provided here is important for every student. The BPSC exam includes three sages namely Prelims, Mains and intereview. Check out below to know about the BPSC exam in detail
The BPSC Preliminary exam consists of objective type questions that will help you to obtain one hundred and fifty marks. You will be give two hours time to finish the exam and it is conducted in offline mode.
When it comes to BPSC Mains, there are four papers including Hindi and 3 merit ranking papers for nine hundred marks. For three subjects, three hundred marks are provided and the time constraint for every subject is three hours. This exam is also conducted in offline mode and it subjective type.
If you clear the above two exams, then you will be in the final round interview where you will be allotted upto 120 marks. The merit list will be crafted after analyzing your Mains exam marks and final round interview marks.
From the above information, you would have understood that the BPSC exam is more or less similar to the IAS exam pattern.
Knowing the BPSC exam pattern
As said earlier, the first stage is a screening test to filter out candidates who are eligible for the second stage. Candidates should register online to appear for the exam. General Studies is one paper that students have to attend during the first phase of BPSC examination. The BPSC preliminary exam consists of 150 marks and all are Multiple choice questions. Unlike UPSC, there is no negative marking the preliminary exams the you have to learn topics like General Science, National and international important events, Bihar History, Bihar Geography, Indian History, Geography, Economy of Bihar after independence, Indian National Movement and Bihar's role and General Mental ability.
The qualifying marks in Preliminary exams are based on the category. For General category, it is 40%, BC – 36.5 and other categories like Women, SC, ST and PwD is 32%. Though many candidates can clear the first round, only the vacancies available will be filled and the list will be based on the posts available.
Once the result of preliminary exam is declared, it is essential for the candidates to fill and submit the application form for BPSC Mains.
Based on BPSC Mains exam pattern, you will find four papers namely General Hind, GS I, GS II and optional subject. For all the subjects, the marks are 300 except Hindi as it is provided one hundred marks.
BPSC Optional subjects
BPSC offers  nearly thirty four subjects and here is the list of subjects from which you can choose one.
Agriculture
Statistics
Hindi Language and Literature
Persian Language and Literature
Arabic Language and Literature
Pali Language and Literature
Maithili Language and Literature
English Language and Literature
Urdu Language and Literature
Bangla Language and Literature
Sanskrit Language and Literature
Chemistry
Sociology
Physics
Botany
Zoology
Philosophy
Anthropology
Psychology
Public Administration
Labour and Social Welfare
Management
Mathematics
Mechanical Engineering
Geography
Geology History Law
Civil Engineering
Economics
Commerce and Accountancy
Electrical Engineering
Animal Husbandry and Veterinary Science
Political Science and International Relations
Here are the few points that you should remember about BPSC Mains exam
For every Mains paper, you will get three hours as the papers are descriptive type. This means you have to furnish your answers in essay time providing proper introduction, concept and conclusion to any question you answer. Candidates can prefer Hindi, Urdu or English language to take up the exams. The minimum qualification for BPSC Mains also differs based on the category.
Eligibility Criteria for BPSC exam
When you are attending the BPSC exam, it is essential to know about your nationality, age limit, educational qualification and physical fitness. Candidates can make use of the below information to know whether they are eligible to take up the BPSC exams. BPSC exam is the basic entry point for nearly twenty government services.
Age criteria
You should be above twenty years to appear for the BPSC exams the maximum age is thirty seven years. Though this is standard age limit, it changes based on the services you choose and category you addressed in the certificate.
For General, the maximum age limit for a male candidate is thirty seven years whereas the maximum age limit for a female candidate is forty years. For BC and OBC candidates, the age limit is forty years and SC/ST candidates have age relaxation up to forty two years.
Below are the age criteria as per the posts available in BPSC exam
20 is the minimum age limit for Deputy Superintendent of Police and District Commander.
22 is the minimum age limit for Prison & Correctional Services Inspector, State Tax Assistant Commissioner, Tax Department Under Election Officer, Election Department Planning Officer, Planning Officer and Sugarcane Industries Department Officer.
21 is the minimum age limit for posts like  Urban Development & Housing Department Officer, State Transport Officer, Supply Inspector, SC/ST Welfare Officer, Labour Enforcement Officer, Rural Development Officer, and Probation Officer.
One thing you should know is that the number of attempts is not available as candidates can write the exams until they get selected or they fulfill the age criteria. If you are government employee in service for a minimum of three years, then the number of attempts is limited to three years and five years of age relaxation for upper age limit. Similarly, ten years of age relaxation for PwD.
Educational qualification
Candidate should have a degree from recognized university or equivalent qualification.
For BPSC exams, there is physical fitness eligibility as well. The minimum height for male candidate in General Category is 5 feet 5 inches whereas the female candidates should 5ft 2 inches and the SC/ST category have height relaxation of 5ft 3 inches.
Candidates should be of Bihar Domicile and it is essential to specify reservation category when claiming the benefits. SC/ST candidates claiming reservations should submit domicile and caste certificate and BC category should also submit the same but it is essential to add non-creamy layer certificate.
Preliminary syllabus of BPSC exam
The questions based on science and technology will be basic and you don't have to be a specialist in learning. Moreover, candidate should concentrate on Economics, Political and social elements when it comest to History. The focus should be on Geography and History of Bihar as the exam is for State administration. You can expect questions from Social and economic Geography of Bihar and the country comprising of agriculture and other natural resources. If you are learning Indian Economic and Polity, the questions will be based on Planning in India and Bihar, Panchayati Raj, Indian Political system and community development. Candidates shhould also go through the important topics for the best preparations.
Mains syllabus of BPSC exam
Candidates can start preparing for the Mains exam right after they finish the preliminary exam. You should know that nearly 10x candidates will be contending for the positions available in the BPSC exams. Hindi paper is qualifying with minimum pass marks.
Syllabus of BPSC Mains exams
General Studies 1
Indian Culture
Modern History of India from the mid of 19th century and especially in Bihar. You can learn about freedom fighters and important personalities.
Western and Technical Education in Bihar should be learned and Indian National Movement along with important movements like Quit India movement, Patna Kalam paintings, Mauryan art and more. There is syllabus overlap with IAS and you can check out that before starting out the preparations. Candidates should choose one out of the thirty four optional subjects available.
Contemporary events of national and international importance
Statistical Analysis, diagrams and graphs
General Studies 2
Indian and Bihar Polity
Indian and Bihar Economy
Indian and Bihar Geography
Role and impact of Science and Technologyin India and Bihar.
Preparing with the BPSC study material
Many successful candidates cited that reading newspapers can keep you posted about the national and international affairs. You can make use of the renowned newspapers like The Hindu, The Indian Express and more but these two are of great help. BPSC aspirant should evaluate more news the is covered in and around Bihar.
To enhance your BPSC exam, it is essential to utilize magazines like Yojana, Kurukshetra and other reliable magazines. When it comes to BPSC, you can find out the questions based on current affairs getting more important like never before. So it is essential for every aspirant to make use of the current affairs. Read Press Information Bureau release, Rajya Sabha TV and more to know the news then and there.
BPSC exam preparation is not just about reading the news papers but you have to concentrate and remember all the important events that takes place in Bihar especially. As the syllabus is also important, you can utilize the NCERT books and a few books from renowned authors.
Initially, you have to utilize the books of Laxmikanth, Bipan Chandra, Ramesh Singh, Majid Hussain and more. Prepare well with the best books offered by these renowned authors to acquire good knowledge.
A few tips to strengthen your BPSC exam preparation.
If you are starting the BPSC exam preparations, just make use of the syllabus to initiate learning and you can keep track of how much you have learned and what's left to learned. Here are a few important tips that you can keep in mind while preparing for the BPSC exams.
Make use of NCERT books and regularly go through reference books. After starting the NCERT books, makes notes when you learn as it will be difficult to go through the available information in the books for one more time. While revising, you can have a look at the hand written notes that will come in handy. It is essential for you to write clearly as a few abbreviations and symbols may be forgotten.
Have precise notes that can come handy in your revision part. While making notes, you have to check theory questions and objective questions. Take a look at the revision of current affairs and syllabus. Utilize the previous year question papers and practice multiple times. It is important for the candidates to regularly learn.
While preparing for History, you can not skip Land Revenue System, Mansabdari System, Viceroys of India, Non-Cooperation Movement, 1857 Revolt, Delhi Sultans, Indian National Congress Sessions and Civil Disobedience Movement. Polity includes topics like Niti Ayog
Pradhan Mantri Shram Yogi Maan-Dhan Scheme, Tribes, Panchayati Raj Institutions, Census 2011, Antyodaya Programme, Parliamentary & Unitary Form of Government, Order of Precedence and Writs. Geography & Environment
For Geography, you have to go through Geological formations in the country, Coral Reefs, Mountains, Natural Vegetation, Hills of India and Tributaries of Rivers. Economics has topics like the Hindu development rate, Five-Year Plan, Foreign Exchange Reserve, MSP, Direct Finance, India's Exports and EPCG
These are the topics that one should definitely read while preparing for the BPSC exams. When you are done, start revising with the question papers and regularly read newspapers. The PIB release is a reliable source where you can find information required to complete your BPSC exam preparations.
List of Best Coaching Institutes in Others-
List of Top Coaching Institutes in Other Cities –