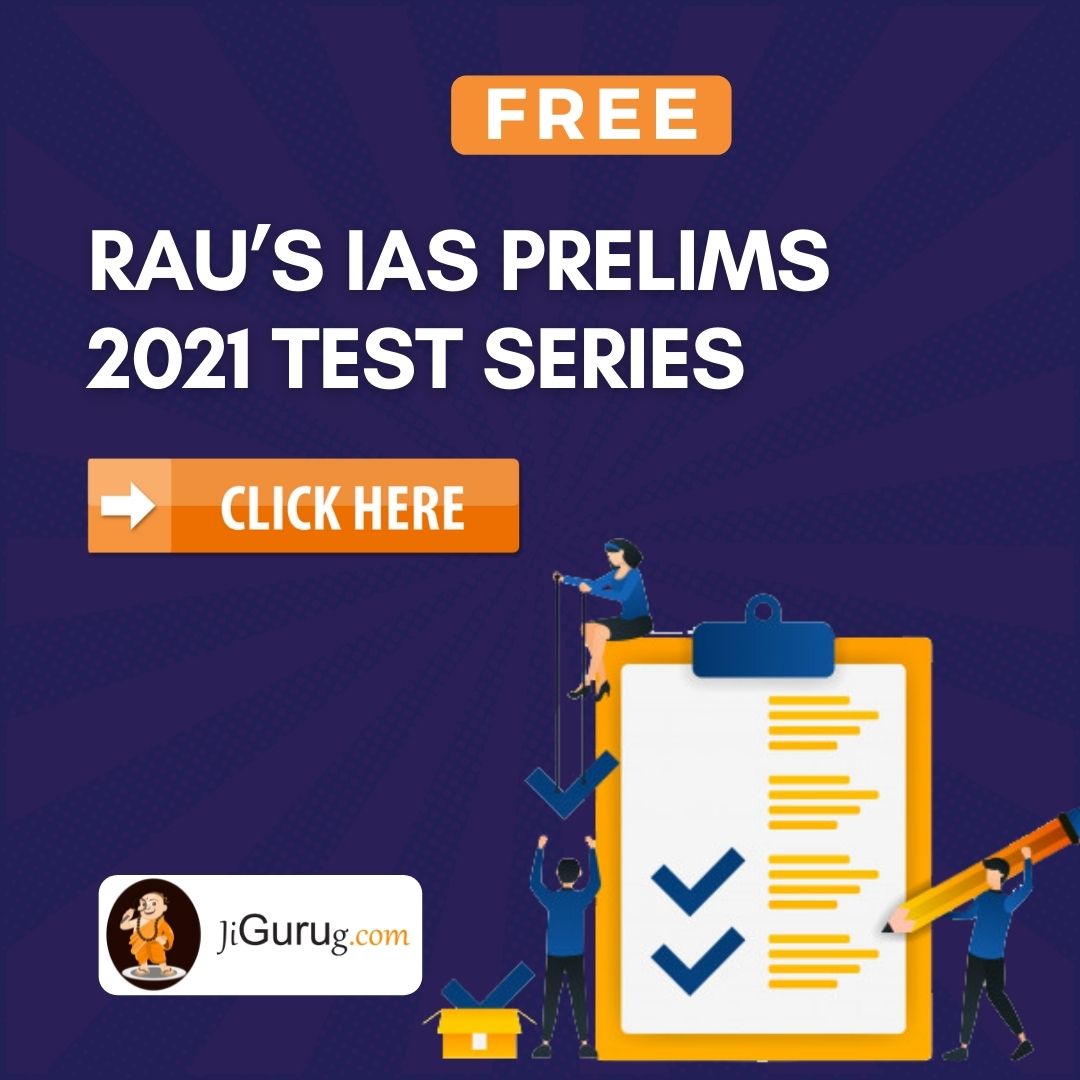 About Course
Rau's IAS Prelims 2021 Test Series With Solution
UPSC can be quite different from other competitive examinations as it is tough to crack and the competition is also higher than you think. You would be finding that prelims test series easily as Rau's IAS offers great materials for you to prepare well. If you aim to score high, it is essential to take a look at the materials. 
How Rau's IAS Prelims 2021 Test Series is helpful for you?
It is essential for every candidate to make use of as many test series as they require. If you want to increase the scores, learning and revising  should be high as well. Start the preparations with great coaching material and regular test series for better scores. As far as your learning is concerned, a test based learning method is considered effective. You can utilise the test series available for better exam preparations.
There are several benefits for students who takes up the UPSC test series to perform well in the upcoming examination. The first and foremost advantage is the evaluation of your preparation full stops when you have the best series for preparation you will be making use of it exceptionally. By preparing with the UPSC test series you can understand how well you have prepared for the examination. 
If you have completed sir time topics in the syllabus then you can take up the UPSC test series to know how well you have performed and where you want to improve. You can understand the topics that you are very clear and also improve and topics where you like behind. That is eventually the next point for every aspirant who prepares for the IAS examination.
Oftentimes it is tough for the exam preparation students. They are not sure where improvement is needed in the preparation and suffer until the last leg of preparation, letting the students struggle even on the examination. However, this can be eradicated when you have a good test series that evaluates your performance. You will know where you can score the highest mark as well as understand the important topics that requires your focus. The important thing you have to focus on is the UPSC prelims CSAT paper as most students would ignore the part because of its qualifying nature. But in recent years, it is found that the students' concentration should be equally given to the preliminary exam as well. It will be easier for the candidates to have a good approach for understanding the topics and answer the multiple choice question effortlessly.
So you are ready to prepare for the prelims test series and it is important for you. Preparations without any doubt as the courses and all the learning resources available in our website will be helpful in your exam preparations. All you have to do is choose one more learning resource to rely on and continue your preparations. If you have any doubts you can drop a comment below the article and will try to help you out as soon as possible. Check out our other pages too to gear up for the exam preparation in a great way. 
Rau's IAS Prelims 2021 Test Series
Rau's IAS Prelims 2021 Test Series
Rau's IAS Prelims 2021 Test Series with Solution
Get ready to prepare for the exams with the help of these learning resources that strengthens your exam preparations in all the ways.
Show More
Course Content
Test 29
Download Test 29 Questions

Download Test 29 Solution