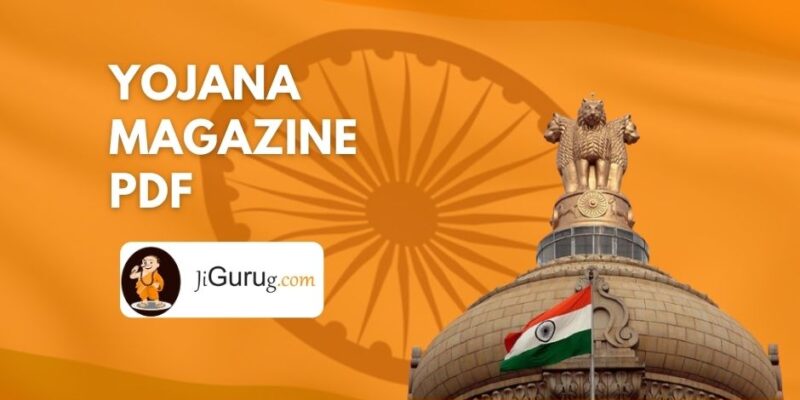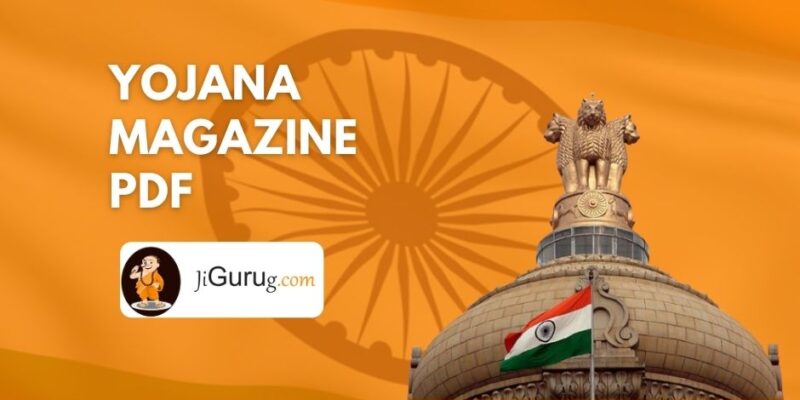 Yojana Magazine PDF Gist 2020 – Monthly Magazine Download
The Government of India publishes Yojana magazine every month and it will be useful for the UPSC aspirants to know about the current affairs from authentic sources. Elucidate the point of view of the government on certain problems and also of essential data regarding the issue. Yojana magazine can be of great help for students who are trying to prepare for essay writing as the magazine covers different perspectives of several people of different backgrounds. You will also know about the government initiatives, schemes, policy initiatives that were launched lately. So, this remains an exceptional learning resource for civil service aspirants. When you start preparing, it is not about reading the static information available in textbooks but you should also focus on dynamic information that is current affairs from reliable resources. Yojana is a good resource for every UPSC aspirant.
Yojana magazine for UPSC can be your good study material and you will get to know about the reliable facts regarding the current affairs. Then Niti Aayog members will provide their perspective and you will impart education. Yojana Is easily available to everyone out there and it is also a cost effective learning resource. You can get this Yojana magazine every month to prepare for your IAS exam.
Things to remember while going through yoga Yojana magazine PDF
While going through the Yojana magazine, you should understand that the magazine will comprise many information that is not related to UPSC preparation. You should know it is written for informative purposes and you have to be picky while reading the Yojana magazine. Here are a few things that will help you to effectively read Yojana magazine PDF.
You should know that every edition will have a certain theme so it will be easier for you to understand. You can start the Yojana magazine PDF learning after completing the NCERT textbooks. While going through the magazine, you should take notes so that it will be helpful in the last leg of preparation.
When you check the Yojana magazine, you will find a small note from the chief editor's desk and it gives the premise of the complete edition. This might help you to learn for the UPSC exam effectively.
Make use of the headings and subheadings as well as bulleted points in the magazine and take note of it. You should read the points on a regular basis to keep things in mind.
For a better perspective, you can use the question papers available and understand how the questions are raised from the previous year's current affairs. By understanding the perspective of the board, you will be able to learn from the Yojana magazine. You can also use your creativity to raise questions based on the information available in Yojana and think from the perspective of the board. In this way, you can prepare for the UPSC exams.
It is essential to spot the heading subheading and keywords and classify them under main papers. The Yojana magazine is very helpful in your prelims, mains and interview preparation as well so it is essential to spend maximum time on preparing using the Yojana magazine. Among the three stages of UPSC, the mains exam is one stage that will require you to prepare effectively from the Yojana magazine. So it is all in your hand to prepare for the IAS exam with Yojana magazine PDF.
Why is Yojana magazine important?
The Yojana magazine is important for several reasons and the first and foremost thing is the socio economic issues coverage. As an IAS official, you will have to know about the current affairs that are occurring in our country so you should have properly updated information about the current affairs which you can utilize to score marks in the essay and general studies papers in the UPSC mains exam. When you read Yojana magazine, it will also help you to answer questions in the personal interview.
The questions asked by the panel members are unpredictable so you can be prepared to answer any question that is thrown in your way.  The possibility of raising a question from current affairs to know your point of view is very high when it comes to the UPSC final round interview. So you can read the Yojana magazine and jot down the important points. You will get to know about the topics such as budget banking international relations agriculture governance polity and more. The Yojana magazine is suggested by countless IAS toppers and you cannot ignore the Yojana magazine PDF. Like any learning resource the Yojana magazine has pros and cons.
The Yojana magazine is considered as a key resource after the reputed newspapers like Hindu and Indian express. Along with the Yojana magazine, you can also refer to Kurukshetra to strengthen your IAS preparation. But you have certain things that should be ignored while preparing for the UPSC exam. 
Here are the few things that you should ignore while reading the Yojana magazine PDF
You will find a separate column regarding individual achievements that are not relevant to UPSC preparation. The stories will be inspiring but you have to move on with the UPSC related topics if you have only less time full stop if you have more time you can go through the individual achievements page and motivate yourself to prepare extremely well for the mains exam. Otherwise, you can skip this column and move on with the UPSC based topics.
When you check the pilot projects, you will find a lot of information about technologies that are implemented in the local region. You can skip these topics also and move on with the other important topics that are based on UPSC related information.
At times, the information is repeated and students should stay away from reading the same thing again and again. S you can skip the case studies section. 
There is a separate section for opinions of ministers and other personalities which can be relevant to your preparation so you can avoid such information to concentrate on more important topics. 
Factual figures can be ignored and you can remember appropriate numbers that are more than enough for the UPSC exams. Avoid irrelevant information in the magazine and concentrate only on an important topic. Before you start Yojana magazine UPSC preparation, it is essential to complete the NCERT books so that you will get basic knowledge.
Reading relevant information in the Yojana magazine PDF
As there is more information in the Yojana magazine, the candidates raise a question in mind, how to read Yojana Magazine for UPSC. To answer this question first you have to know about the relevance here so you will know about the best way to utilize Yojana magazine and step-by-step preparation for the UPSC exam.
Once you have completed the NCERT books and other study materials you can start with the Yojana magazine.pdf. If you have more time, you can go through the perspective of ministers or personalities in current affairs case studies and experimental projects as well. These topics can be read while you have more time.
It is essential to initiate your Yojana magazine PDF preparation from the previous years' edition. First, you have to start with the 2019 Yojana magazine edition if you are preparing for the upcoming exam. As said already, every Yojana magazine is based on a specific theme so you will get a list of 12 topics in a year which can be useful in your preparation. If you see the end of this year, you have 11 topics that are mentioned below.
In January the Yojana magazine is about the environment.
Environment
India At UNFCCC COP 25 

Water Management: Building a Resilient Nation 

Mitigation of Carbon Footprint 

Managing Electronic Waste 

Plastic Waste in Construction and Road Making 
Health and Nutrition
Malnutrition  

What happened in Bihar? 

Special Focus: Ayushman Bharat PMJAY 

Janani Suraksha Yojana 

Anemia in women 

The Burden that India is Carrying – Tuberculosis (TB 

Public Health Disasters 
Innovation in education is the main team of Yojana magazine edition February 2020
Innovation in Education
Artificial Intelligence: Challenges and Opportunities for India

Innovation in Higher Educational Institutions

Education and Technology for the Blind 

Global Synergy in Higher Education 

Skill Development: Objectives, Challenges, Barriers & Solutions 

Women Entrepreneurs in India: Opportunities and Challenges 

Indicators of Job Market 

Skill Development and Healthcare 
In March 2020 the union budget 2021 is the main theme.
Themes of Union Budget 2020-21 

Governance 

Caring India: Women & Child, Aged and Culture 

Transform Urban Landscape 

Environment & Climate Change 

Economy & Financial Sector 
When it comes to April you will find the information about the constitution of India
The important topics that are covered under the April edition include Indian Constitution and Rural Employment
Indian Constitution
History 

Safeguarding Human Rights 

Fundamental Duties 

GOI-1935 and Nehru Report 

1st Constitutional Amendment 

Areas of Reform in the Parliament 

Panchayati Raj System 

Checks and Balances 

Borrowed Features of Indian Constitution 
 Rural Employment
Government Schemes 

Enhancing Employability Potential of Rural Youth 

MSME's: Cluster development schemes. 
 May 2020  Yojana magazine edition is all about universal health and health care systems.
The important topics that are covered under the May edition include Universal Health and Women Empowerment 
Universal Health
Right to Health Act  

Enhancing the Health Infrastructure of the Country 

Private Healthcare 

The Public Health Disasters 

An opportunity for Biomedical Industry 

Artificial Intelligence in Healthcare 
Women Empowerment includes 
Agriculture and Female Employment 

Financial Inclusion and Rural Women 

Gender Budgeting 

Nutrition and health related empowerment of women 

Schemes for Rural Women for Inclusive Development 
June 2020 Yojana magazine addition consists of numerous important information based on technology.
The important topics that are covered under the June edition include Technology and Irrigation and Water Conservation 
Technology includes 
Atmanirbhar Bharat – Pillars and Phases 

Industry 4.0 

Localisation through AI 

Migration & Economic Growth  
Irrigation and Water Conservation includes 
Water Management: Towards Sustainable Agriculture 

Smart Agriculture  

Jal Jeevan Mission  

Pradhan Mantri Krishi Sinchayee Yojana 
 

The July 2020 Yojana magazine edition comprises self-reliant India.
The important topics that are covered under the July edition include self-reliant India and social security in India
Self reliant India includes
Self-Reliance = Inclusive Growth 

Businesses including MSMEs 

Making Farmers Self-Reliant  

Resilient Health Systems 

Digital Defence against COVID-19  

Technology and Learning 
Social Security in India includes 
Indian Migrants 

Provision of Basic Minimum Income  

Reasons behind inefficiency of Social Security Schemes  

Mahatma Gandhi National Rural Employment Guarantee Scheme  

Vocation Training – A must
The cultural diversity of India is the main theme of August 2020 Yojana magazine edition.
The important topics that are covered in the August edition 2020 for cultural diversity and rural economy
Cultural diversity includes topics such as
Philosophical nature of Indian music

Unique Identity : North East region

Harmony through dance

Maharashtra: richly diverse and vibrant 
Rural economy includes topic such as
Rural agriculture

Migrant flock back to rural areas

Rebooting the rural economy

Atmanirbhar Abhiyaan : government schemes
The September edition is totally based on ethics and integrity.
The important topics that are covered under Yojana magazine PDF 2020 September addition or specified below
Rule of law
Various component of ethical governance

Accountability and transparency in governance

Politicians elections and funding

Gandhian perspective on ethics

Research and development in agriculture-need of the hour
The October edition is all about Indian foreign policy in times of pandemic.
The important topics that are covered under Yojana magazine PDF 2020 October addition or specified below
Indian foreign policy in the times of pandemic.

Evolution of India's trade negotiations.

Just when materialism was most in demand it did not rise to the occasion – the United Nations

Is indo-pacific-the geopolitical and geoeconomic know centre of the 21st century?

EU and India

India Russia relations

India and Nepal

India and Bhutan

India and China
These are the important topics addressed under international relations while water and sanitization include time topics such as water scarcity and measures to deal with it, swachh Bharat mission, and waste management in India.
The above-mentioned topics found in the last few months of yoga Yojana magazine PDF. You have to prepare a list of topics based on the monthly edition so it will be easier for you to learn the Yojana magazine. By listing the topics, you will get to know about the relation between UPSC main exam paper and the Yojana magazine. For example, the February issue of Yojana magazine is about innovation in education which is related to general studies papers 1 and 2 while the union budget 2021 specified and the March 2020 Yojana magazine PDF is essential for general studies paper 3. In this way, you have to address each and every topic so that you can relate with the General Studies subjects.
List of Top Coaching Institutes in Other Cities –
List of Best Coaching Institutes in Others-