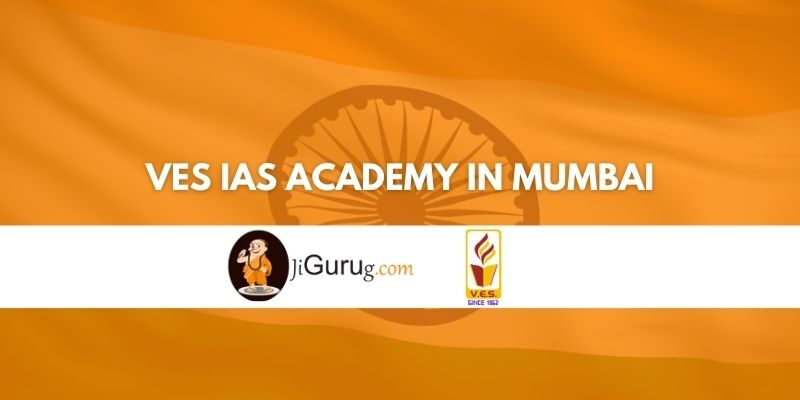 VES IAS Academy in Mumbai
VES IAS Academy in Mumbai is one of the best coaching in Mumbai. the Indian Administrative Services (IAS) is one of the most sought after career among the youth in today's time.
With a status attached to the services they also provide valuable opportunity to the youth to serve the country and work for the upliftment of the downtrodden sections of the society.
VES IAS Academy in Mumbai, an initiative of the Vivekanand education society, has been starting keeping in the mind the above objectives and aims to encourage the youth to pursue IAS as a career choice and help them to fulfill their dreams.
10-month program known as " Ffoundation program" for the aspirants which will provide them proper guidance to the students for their IAS  preparation.
VES IAS Academy Contact Details –
Address: VES, Swami Vivekanand Jr College Rd, Sindhi Society, Chembur, Mumbai, Maharashtra 400071
Website: https://ves.ac.in/upsc-foundation-course/
Email: [email protected]
Features of VES IAS Academy in Mumbai –
Faculty: 
Expert teachers
Provide proper guidance
Study materials:
Well-compiled study material
Test series:
Regular test series are conducted
Aptitude Tests
Weekly tests
Infrastructure: 
Well developed infrastructure
Benefits of VES IAS Academy in Mumbai-
Provide the students with the hostel facility.
Vocational guidance is facility is provided.
Valuable academic guidance is given to every student.
Frequently Asked Questions About VES IAS Academy in Mumbai:
Q. How is the faculty of VES IAS Academy in Mumbai?
Ans. The faculty at the institute is very professional and teaches the students with full discussion. students interact with the teachers and discuss about the topics.
Q. VES IAS Academy provides any learning material? 
Ans. Yes the academy provides the learning material to the students so that they can prepare well for their exams and do not waste their time in searching the material for their studies.
Q. What are the types of tests conducted at VES IAS Academy in Mumbai? 
Ans. Different types of tests are conducted at the coaching institute. the tests includes aptitude tests, weekly tests etc. these tests makes the students aware about their preparation.
Q. Do VES IAS Academy in Mumbai provide hostel for the students?
Ans. Yes the coaching institute provide the hostel facility for the students. this is very good students from distant places can live here for their studies and prepare well.
List of Best Coaching Institutes in Others-
List of Top Coaching Institutes in Other Cities –