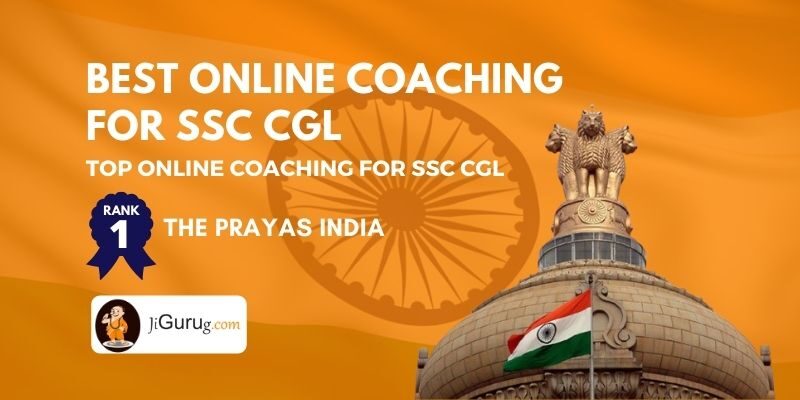 WHAT IS SSC CGL?
SSC – CGL refers to Staff Selection Commission – Combined Graduate Level Examination. It is conducted for the enrollment of staff for various posts in ministries and government departments. It was established in 1975.
VARIOUS POSTS
There are various posts in SSC – CGL :
1) Assistant Audit Officer
2) Assistant Account Officer
3) Assistant Section Officer
4) Assistant
5) Inspector of Income Tax
6) Inspector of Central Excise
7) Assistant Enforcement Officer
8) Sub Inspector
9) Inspector
10) Junior Statistical Officer
11) Statistical Investment
12) Auditor
13) Accountant, Junior Accountant
14) Senior Secretariat Assistant / Upper division Clerk
15) Tax Assistant
ELIGIBILITY
Citizenship– Aspirant must be a citizen of India, Nepal and Bhutan.
Age Limit- Aspirant must be between the age group of 18 years to 32 years
Qualification- Bachelor's degree from a recognized University in any stream.
Physical Fitness– Is is only mandatory of candidates some posts like Inspector, Sub- Inspector, etc.
SYLLABUS AND EXAM PATTERN
TIER I – General Intelligence and Reasoning, General Awareness, Quantitative Aptitude, English Comprehension and Language.(Online Multiple Choice Question)
TIER II – Quantitive Aptitude, English language, Comprehension , Statistics and General Studies of Finanace and Economics.(Online Multiple Choice Based)
TIER III – This exam is only for the purpose to test language skills in Hindi/English.(Offline Subjective)
TIER IV – This exam is consist of Data Entry, Speed Test and Computer Proficiency.(Skill Test)
Top SSC CGL Online Coaching
The Prayas India Online Coaching for SSC

careerlauncher.com Online Coaching Center for SSC Preparation

vidyaguru.in Online Coaching for SSC Preparation

careerpower.in Online Coaching for SSC CGL
List of Top SSC CGL Online Coaching
Rank 1 Top SSC CGL Online Coaching
The Prayas India Online Coaching for SSC 
The Prayas India one of the prominent and outstanding institution in the realm of competitve exam preparation and has been commenced as a leader. It dedicatedly and truly believes in clarifying the exam preparation and it's reaseach and development group is devoted to achieve it.  Always assist aspirants in both ways, Online as well as Offline preparation.
Features of The Prayas India Online Coaching for SSC 
1) Live Online Classes for SSC CGL :- The Pryaas India coaching center runs live online classes for SSC CGL. They discuss each and every aspect of topics and in the end, takes a doubt clearing session, so if anyone has queries related to particular subject matter he/she can ask freely.
2) Online Study Materials :- Students can also access to online study material prepared by the well trained faculty of The Pryaas India. These study materials give brief idea of every subject matter.
3) Regular Online Practice Test:- After completion of every topic The Pryaas India conducts online practice test to analyze the performance of students.
Rank 2 Best SSC CGL Online Coaching
careerlauncher.com Online Coaching Center for SSC Preparation
Career Launcher is India's noteworthy educational-corporate which was founded by IIM alumni in the year 1995. Over 1.2 million students are connected with this application.
Features of careerlauncher.com Online Coaching Center for SSC Preparation
1) Different Tests:- It includes tests which are topic wise , section wise and whole syllabus. This helps students to analyze himself/herself that where he stands and what is the actual accuracy.
2) Articles on various examination:- It also provides students bulk of articles related to particular topic to make them understand basics of every examination.
3) E books:- It means electronical books which are available online to aid the aspirants preparation.
Rank 3 Top SSC CGL Online Coaching Preparation
vidyaguru.in Online Coaching for SSC Preparation
It is a very good online platform for government jon prepartors. Contains  very wonderful and delightful features which makes Vidya Guru unique. Almost loved by students, teachers and even parents.
Features of vidyaguru.in Online Coaching for SSC Preparation
1) Regular Attendance:- First of all , faculty takes regular attendance of students like an actual classroom teaching which is one the most unique feature and that's why parents love this.
2) Test Series:- All the test series is prepared by well trained faculty, who keeps previous year question paper pattern in mind.
3) Analysis:- It individually analyze the performance of students and make their reports according to the tests they attempted which is literally a great characteristic of this institution.
Rank 4 Best SSC Online Coaching
careerpower.in Online Coaching for SSC CGL
It is one of the biggest and best online class to which every government job aspirants chase. This institute completely believes in Qualitative teaching. It have family of more than 270 million students from all over India. Also gives alert for vacancies of government jobs.
Features of careerpower.in Online Coaching for SSC CGL
1) General Awareness Update:- It will provide you daily updates of current affairs and synopsis ( detailed summary) of General knowledge, News etc. in easy and efficient way.
2) Daily Quizzes :- It also conducts daily quizzes on Reasoning, Quantitive aptitude etc. which have certain time limit to solve, this  helps the students to test their accuracy
3) Magazine:- They also provide magazines which includes question paper sets, for the practice as practice makes man perfect.
4) Videos:- All the videos of lectures are properly updated with detailed discussion on every topic and doubt clearing sessions separately.
Frequently Asked Questions(FAQs)
Q. Can a candidate apply for more than post?
Ans. Yes, a candidate can apply for more than one post but make sure you fulfill eligibility criteria related to particular post.
Q. Is Aadhar Card compulsory for applying for any post?
Ans. No, Aadhar Card is not compulsory.
Q. Can I pay fees offline?
Ans. Yes why not , by generating fee challaan online.
Q. Is there any interview for SSC CGL post?
Ans. No, the commission has removed interview procedure from 2017 onwards.
Q. How the final list of SSC CGL is prepared?
Ans. The final list of SSC is prepared on the basis of Marks obtained by candidate in all TIERS.
Q. Does SSC CGL exam has any sectional cut off?
Ans. No, there is no sectional wise cut off. They will analyze your performance overall.
Q. How much time we need to study for SSC CGL? 
Ans. Atleast 5 to 6 hours dedicatedly per day and also keep yourself open up with general Awareness and current affairs.
Q. Is coaching necessary for SSC CGL?
Ans. It only depends upon a student that how much time he /she dedicatedly giving to study. If you have self dedication and guidance then there is no need of coaching. But in my opinion taking coaching classes are better as they will prepare you with latest pattern and with lots of additional facilities like study materials, mock test, notes etc.
Q. Which is the best online coaching institute for SSC CGL?
Ans. The Pryaas India is one of the best coaching center for every examination. They focus on every student individually. Also, organize various couseling sessions to inspire and courage aspirants for examination.
List of Top Coaching Institutes for Other Cities – 
Top Online Coaching Center for MPSC