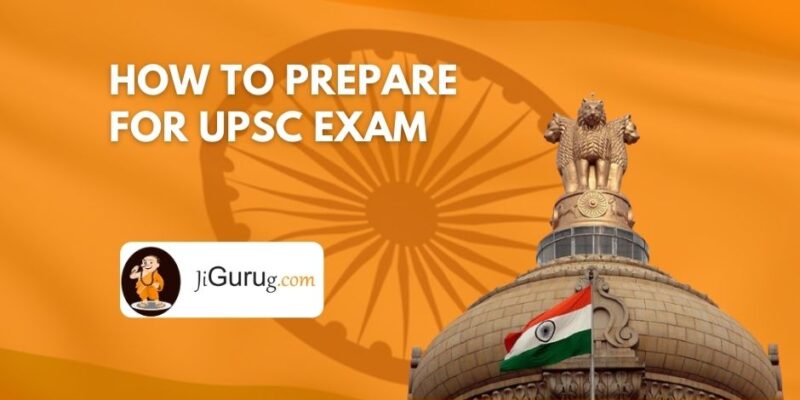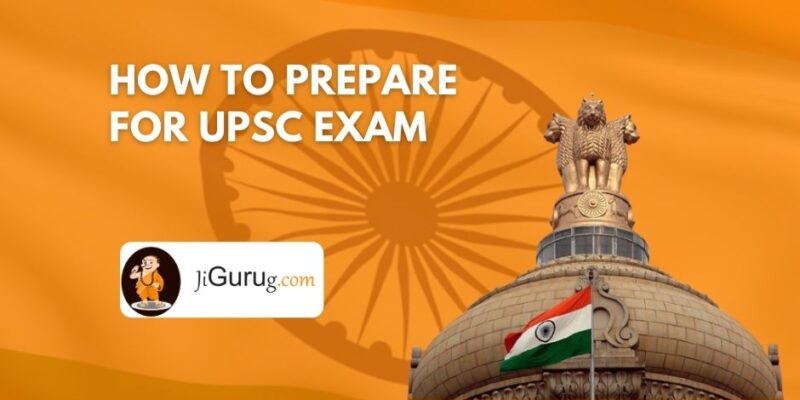 How to Prepare for UPSC Exam – Preparing for IAS Exam (CSE)
Being one of the most prestigious exams in the country, the UPSC civil services exam is attended by millions of people in India who want to become an IAS officer. UPSC exams are conducted every year to recruit candidates who can do well in the Indian government.
Also, lakhs of candidates dream of becoming an IAS officer but only few aspirants get an opportunity to succeed in their dreams. The IAS exam syllabus is vast but it is easy to learn. The toughest part is that you will be contending with countless as parents who have that same dream as you.
It is important for the students to prepare well for the IAS examination. By preparing well, the students have an edge over other competitors to get selected in the preliminary exam after which they will be writing the mains and finally the interview process. To help your preparations, we have listed a few important things that you should consider while preparing for the exams and we believe that the tips given below will certainly help you to get more marks in the IAS exams.
Before we move further, it is essential to clarify that only learning the subjects and topics in the book is not enough as the UPSC exams stages evaluate your personality in the final round of interviews. So it is essential to develop your personality by inculcating leadership qualities, communication skills, and others. So it is important to provide concentration on academic and as well as personality development. When it comes to the syllabus, it is not just about reading from the books but you should also stay updated by reading daily newspapers to know about Indian and international affairs. We have listed a few steps that you can follow while preparing for the UPSC examination.
Steps to procure for successful UPSC preparation
Gear up!!
It is not about checking the syllabus for going through the previous year question papers but it is about you.
You have to get ready both physically and mentally because the examination requires hard work and individuals from your side.
So you need to be prepared first before preparing for the UPSC examination. Once you are ready, then only you can initiate the UPSC exam learning so take your time and understand how much time you are going to prepare how will you prepare and all those questions running in your mind, get answers for all the questions and you will find in which way you are going to take up the UPSC exam preparations.
If you are a student, then you will have a whole lot of time after finishing school or college and you can utilise that time to prepare for the UPSC examination.
A working professional will find it hard to balance between work and UPSC examination. If you can quit your job, you can prepare. Otherwise, ensure that you prepare consistently without taking a toll on your health like studying late nights. So have a plan that doesn't disturb your sleep cycle because a healthy mind can help you to prepare well.
Whether you are a student or a working professional, the internet is one thing that helps anyone to learn for the UPSC exam without disturbing their every day schedule. There are so many digital platforms, online study resources and mentors providing everything that an IAS aspirant requires.
So get ready and let's move to the next step..
Evaluate the syllabus
As you know that you are ready to dedicate your time for IAS exam preparation, you have to check the UPSC syllabus and understand how the syllabus has been compiled. This will be the first step that you have to procure after getting ready.
You will get to analyze the preliminary and Main exam syllabus to know about the UPSC exam pattern in detail.
After knowing that, you can pick the study materials required and also give preference to the topics which are easier and you can also categorize based on the difficulty level as per your learning efficiency.
Prepare for current affairs
Reading newspapers is very essential and we emphasize this step a lot because current affairs is an important part of the UPSC preliminary examination.
If you are not giving much attention to current affairs, then it is definitely difficult for any candidate to clear the UPSC examination.
The UPSC question paper will have a lot of queries regarding current affairs and it is essential to tag along with the news update by reading newspapers magazines and public information releases as well.
Schedule all The way
Now, you have to devise an accomplishable plan to help you out in the UPSC exam preparations. We say this because the plan you execute should be achievable.
When you plan to dedicate more time without breaks and continuously read, it might be overwhelming and exhausting.
You need to add each and every subject in a proper way because all the subjects require equal importance and ensure that you include the subjects in order so that you will find it easy to furnish the preparations every day.
Options to choose the optional subjects
Optional subjects will let you select the subjects that are easier for you and it is totally your choice of subjects.
This will give candidates a scope to learn well in the exam point of you and also, they can score more marks in the subjects they love. 500 marks in the UPSC final tally will be acquired from the optional subject.
While choosing the optional subjects, you should remember that the subjects you select are from your academic background.
A few subjects will not even have study materials properly and choosing that optional subject will make your preparations difficult so ensure that proper coaching and learning resources are available sufficiently.
NCERT books are a must
When it comes to IAS preparation, NCERT books Play an important role and it is essential for all the students for working professionals trying to clear the UPSC exam.
It is suggested to utilise the NCERT books from class 6 to 12 because the information will be available in basic language that helps the students to understand each and every topic easily. By doing so, you can save a lot of time in the preparation and move towards practice sessions.
As the books are directly from the government, you can rely on the information without any doubts. Reading the class 12 to 6 NCERT books are more than enough to wrap up your UPSC preparation.
Moreover there are particular NCERT books which are more important and students can read them alone for better preparation. If you have more time, then you can check out other reference books as well.
Jot it down!
As mentioned earlier, the UPSC syllabus is huge and the books you refer to will be difficult to keep track of how much you're learning. Aspirants can make notes of what they learn. Have a file to update what you're learning on a daily basis and also include important points like summary so that it will be easier for you to revise during the last leg of preparations.
Make use of the previous year question papers
The ultimate source for UPSC exam preparation is the previous year question papers with which you can determine the difficulty level questions repeated and the topics that have more importance in the UPSC exam preparations.
Take tests
It is essential for any candidate to evaluate their learning by taking up tests. The evaluation will let you know where you're in the IAS preparation.
If you could track the parts that you are finding difficult, then it is easier to focus more on the particular portions and put maximum effort into doing better.
Mock tests are available widely which will help you to prepare for the examination effortlessly. Take up several test series and get yourself evaluated so that you can improve yourself regularly in all the subjects that you are lagging behind.
Regular revision
When you have completed the learning path, it is essential to procure the test series regularly. As the IAS exams are hard to crack, the students should make use of every minute to revise the subjects again and again until they master them.
As humans tend to forget things easily, it is essential for the students to practice regularly until they complete the UPSC exams.
Preparing for the final round interview
Most people think that the final round interview doesn't need any preparation as you will be conversing with the higher authorities.
However, it is essential to brush up your skills like leadership qualities, diplomacy, communication and how you react to stressful situations.
So, it is essential for candidates to enhance their knowledge by not only reading the books but you need to make use of the other features as well.
The questions asked will be basically from your interest, hobbies, and education. So students will find it easier to complete their IAS preparations.
Make use of magazines
Magazines that have been helping the UPSC aspirants for several years are countless but the important magazines for yojana and Kurukshetra are way too important for every student to make use of the information available in those magazines. If you find it difficult to go through every topic in the magazine, then you can make use of the summaries available in online portals.
Frequently asked questions regarding the preparation of UPSC exams
Ques. How to prepare for the IAS examination from home?
Ans. Prepare from home, you can make use of the online resources. There are a whole lot of digital platforms helping you to do your best in IAS preparation so you don't have to worry about the coaching or other things. All you can do is, utilise the information and platforms available over the internet and complete your IAS exam preparation successfully.
Ques. Step by step process to prepare for IAS?
Ans. First, get to know about the UPSC pattern and everything you need to know about UPSC exams. Then you can analyse the UPSC syllabus which is very important to proceed further. Once you are done you can utilise that time to collect study materials for UPSC preparations and also make use of the online lectures available. Have a schedule and follow it without any hassles. Newspaper reading and magazines or mandatory. Revise until you master a concept.
We have provided all the information above and you can easily complete the examination preparation.
Ques. How much time should I allocate for IAS exam preparations?
Ans. It is totally based upon your time allocation and time available for you to attend the UPSC exams. If you start before your IAS exams then it is more than enough to complete your exam preparation successfully.
Ques. Can I prepare for UPSC while doing my undergraduate program?
Ans. Yes, you can initiate your IAS preparation while doing your graduation. Ensures you check out the syllabus and craft a plant to initiate your learning without disturbing your regular schedule. As you are starting early, your age limit will support your preparations but ensure you don't attempt more than the number of attempts allowed to write the exams.
List of Top Coaching Institutes in Other Cities –
List of Best Coaching Institutes in Others-